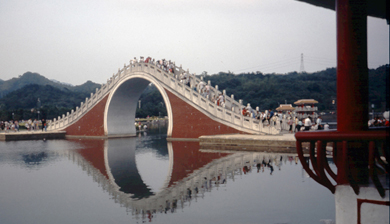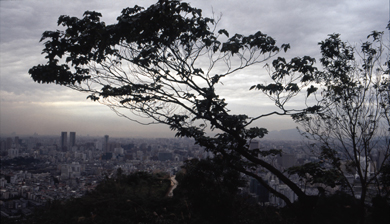 Activities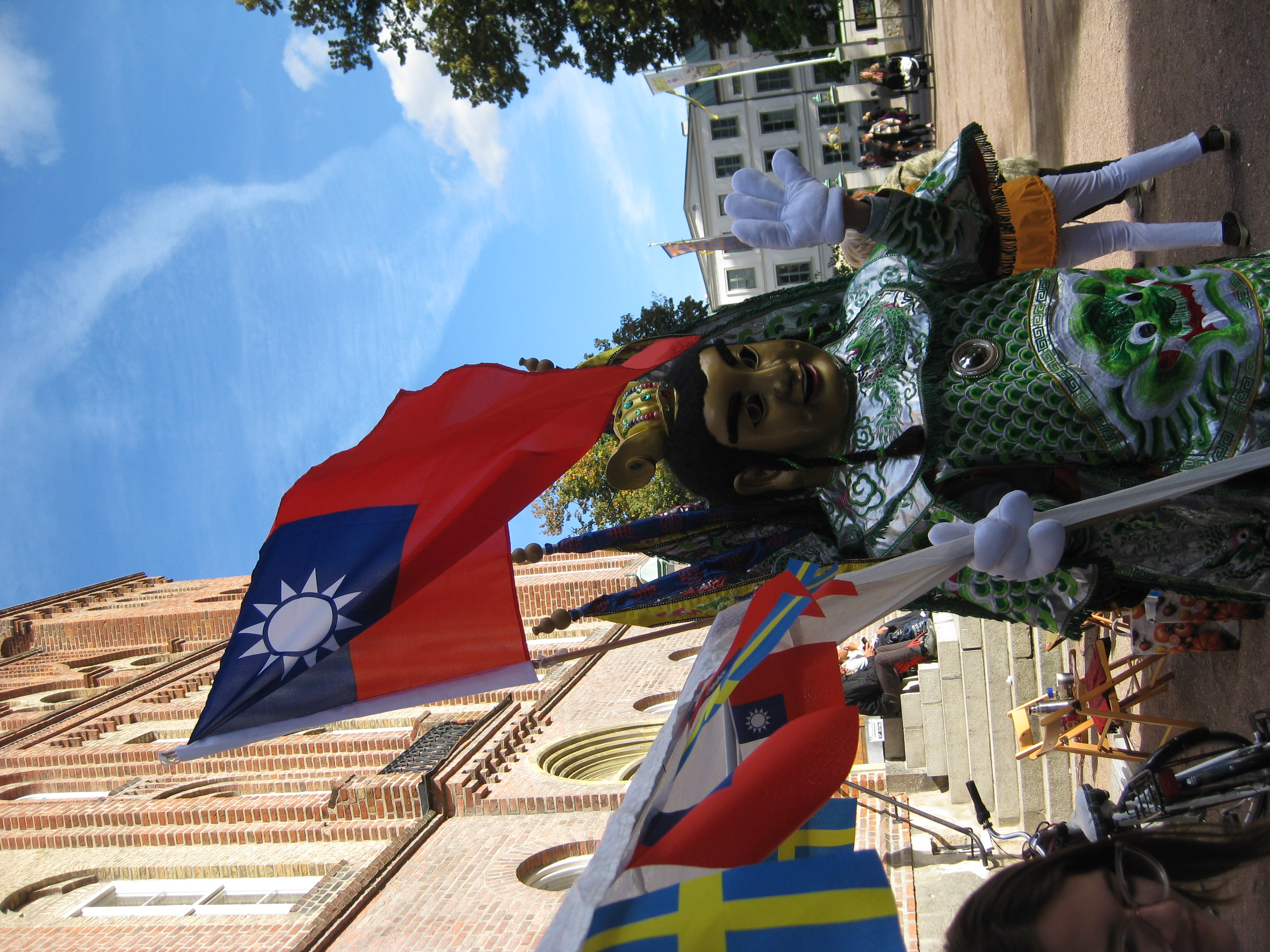 On September 17th, 2022, SweTai participated, as usually, in Lund Culture night. Symbolically enough, our tent was placed between a tent supporting the democratic opposition in Nicaragua and another tent in support of the fighting Ucraine. Furthermore, we were forced to hold on to our tent to stop it from taking off in the forceful autumn winds. In spite of this, we had many visitors, those drawn by the message we spread, as well as those drawn by a dancing San Tai Zi deity. Our visitors were people who wanted to know more about Taiwan, but also people who were already familiar with Taiwan and wished to come in contact with us as an association or show their support, but also a few who expressed a different opinion, which led to interesting discussions. It became obvious that Taiwan is more in focus and more urgent to the public than ever before.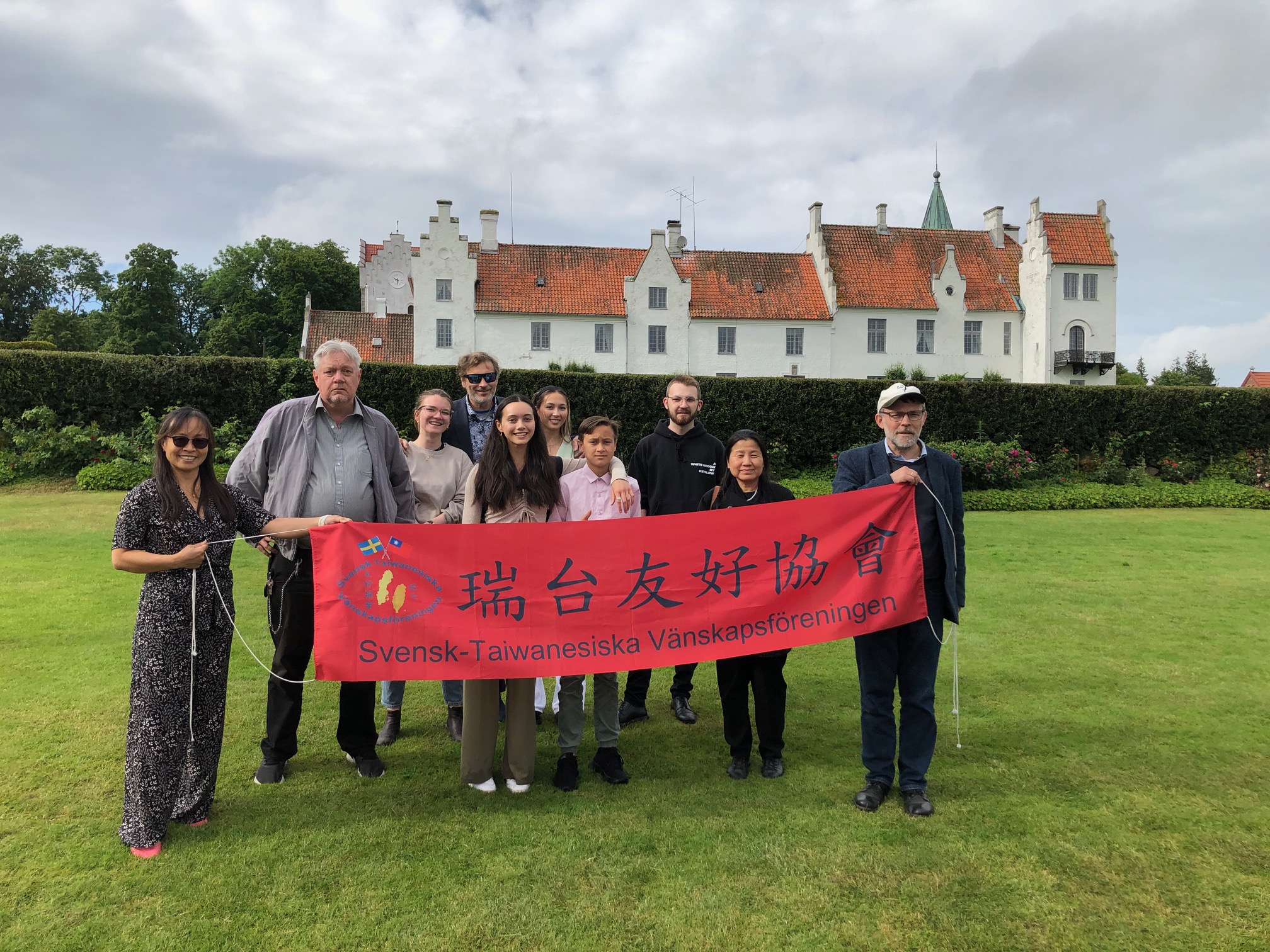 On Sunday, June 19th 2022, members of SweTai gathered at beautiful Bosjö kloster outside Höör, on the shores of Lake Ringsjön, to celebrate the tenth anniversary of the association. Special guest was Louise Byström, former Swedish representative at the Swedish Chamber of Commerce in Taipei. She gave a brief speech about "Twenty years' reflection and future for Taiwan". Chairwoman Alicia Wu-Engblom looked back on the highlights so far in the history of our association. Former chairman Anders Lord reflected on the background and reasons for starting SweTai, and secretary Arthur Holmer gave a lecture on the indigenous people in Taiwan.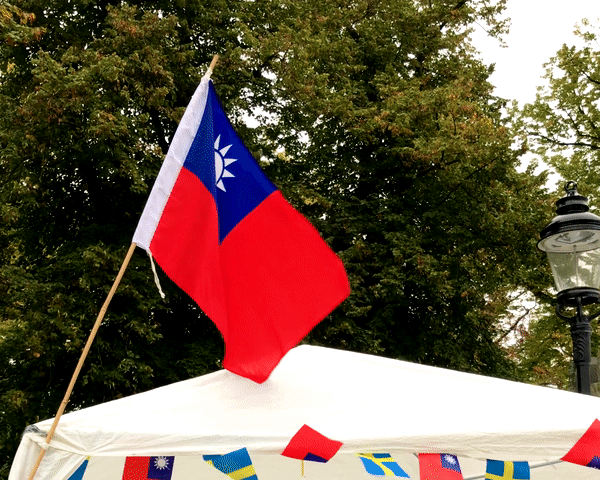 Lund Culture Night 2021 was a huge success! We spent the afternoon on Bantorget in Lund and answered passersby's questions about our association and about Taiwan. Despite the typical (quite dull) October weather, the colors of the Taiwanese flag swaying in the wind attracted both old and new friends of the association.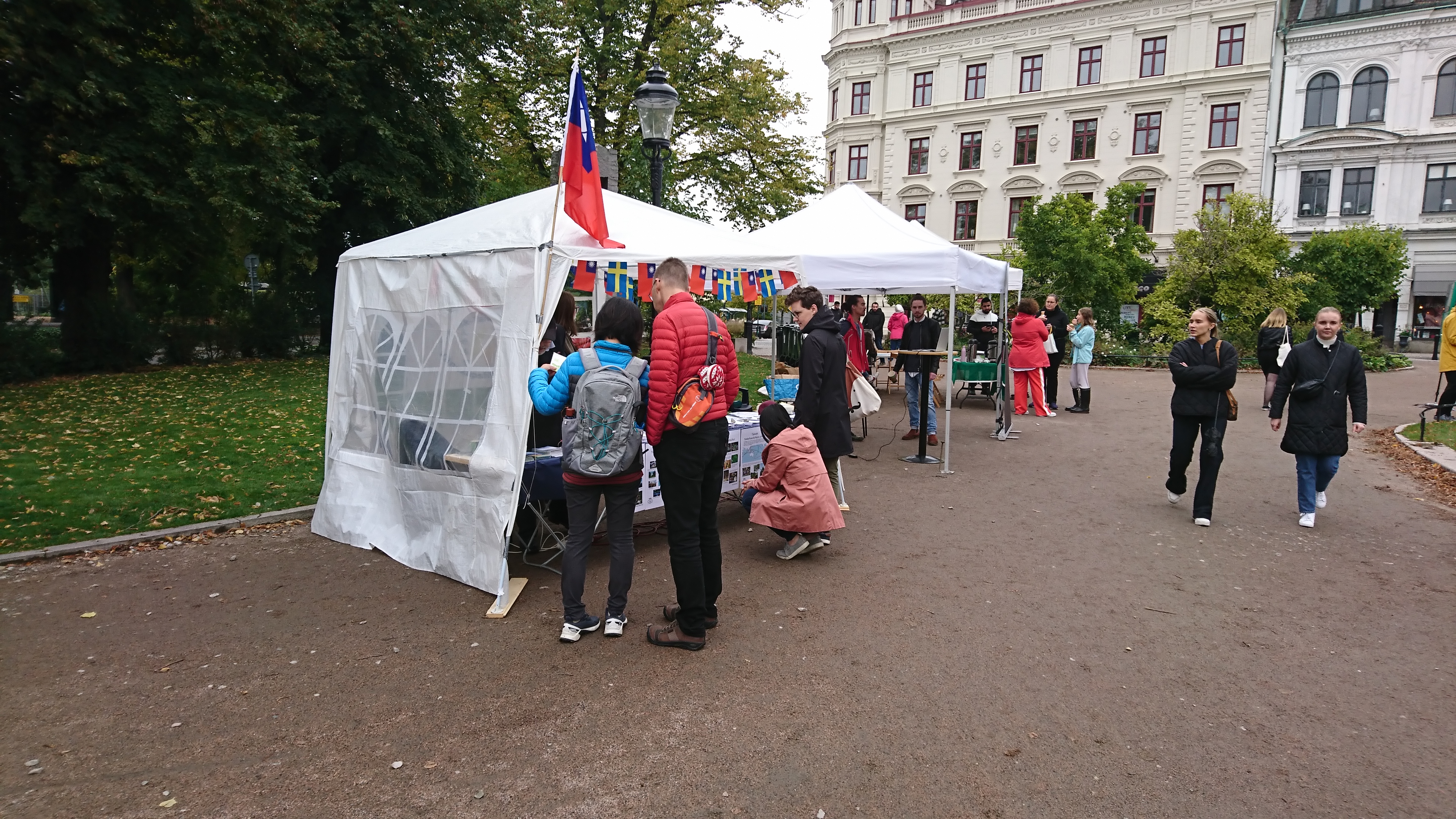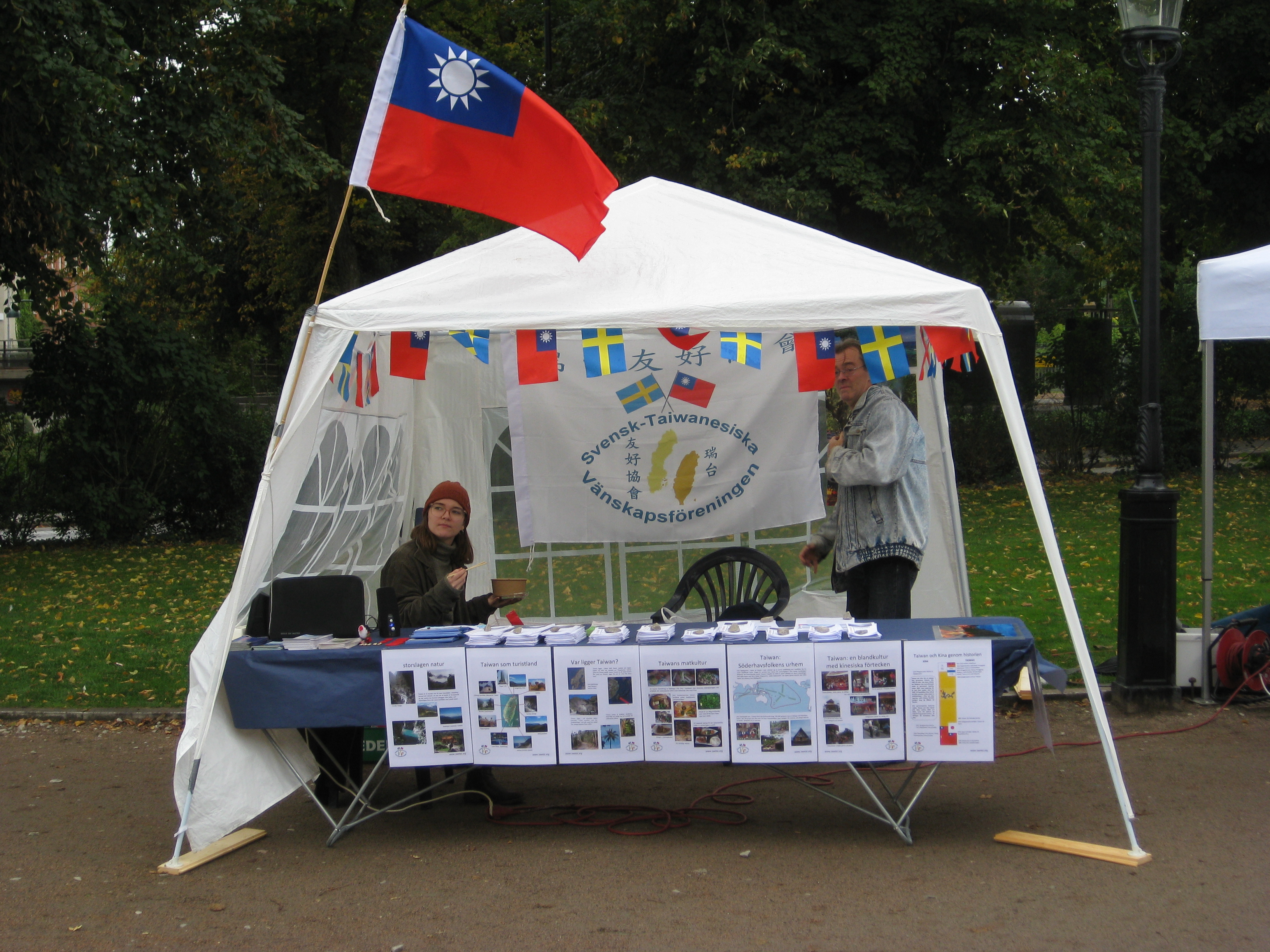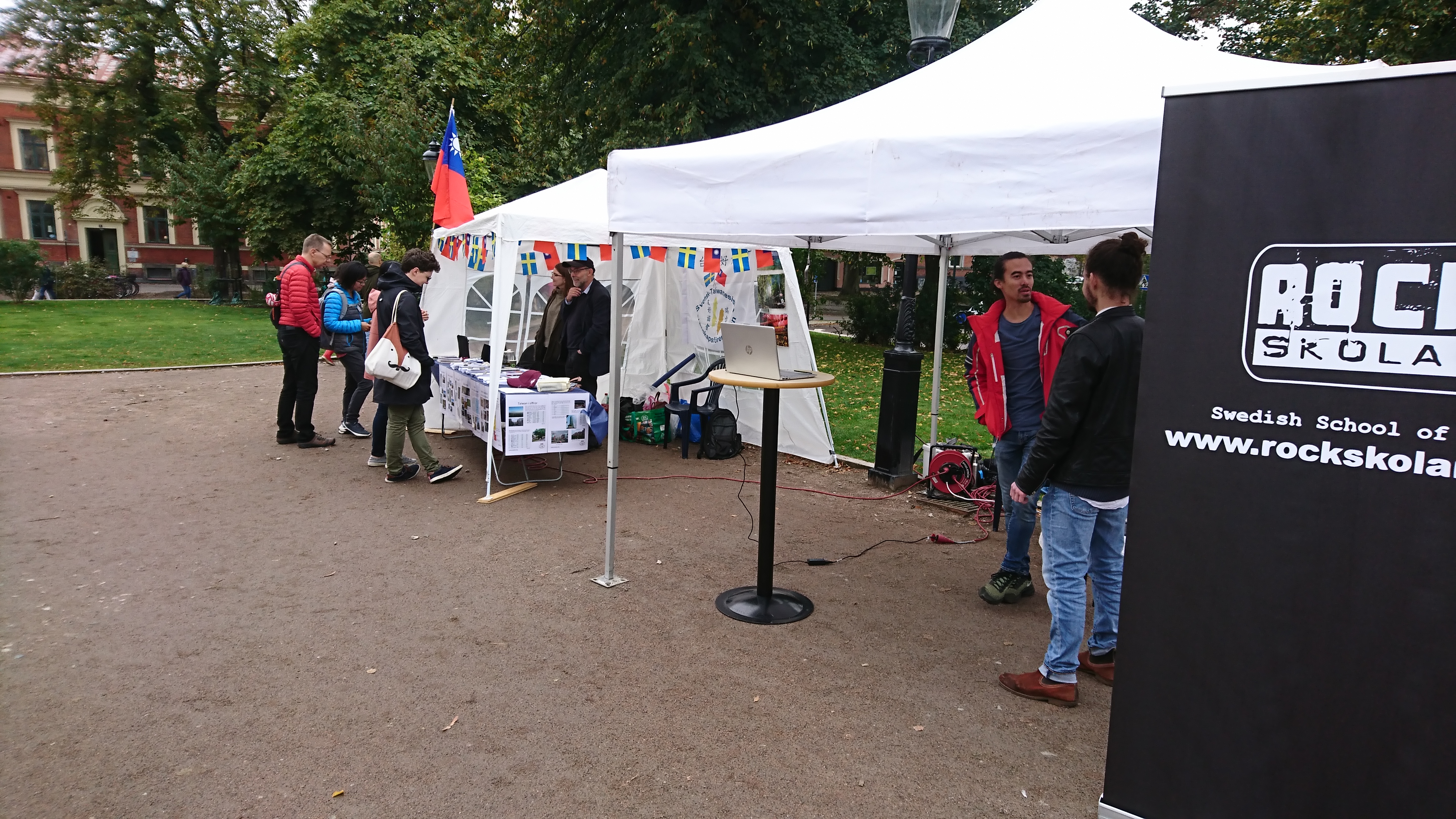 Our virtual exhibition, including a movie about Taiwan and our association, as well as our digital flyers, for Lund Culture Night 2020 can be seen here.


On Saturday, Jan 25 2020, more than 40 members of the association, interested students and other friends gathered to celebrate the beginning of the Lunar New Year, the year of the rat! There was an abundance of delicious food and fika, old Taiwanese pop songs playing in the background and opportunities to try your karaoke- or ma-jiang-skills.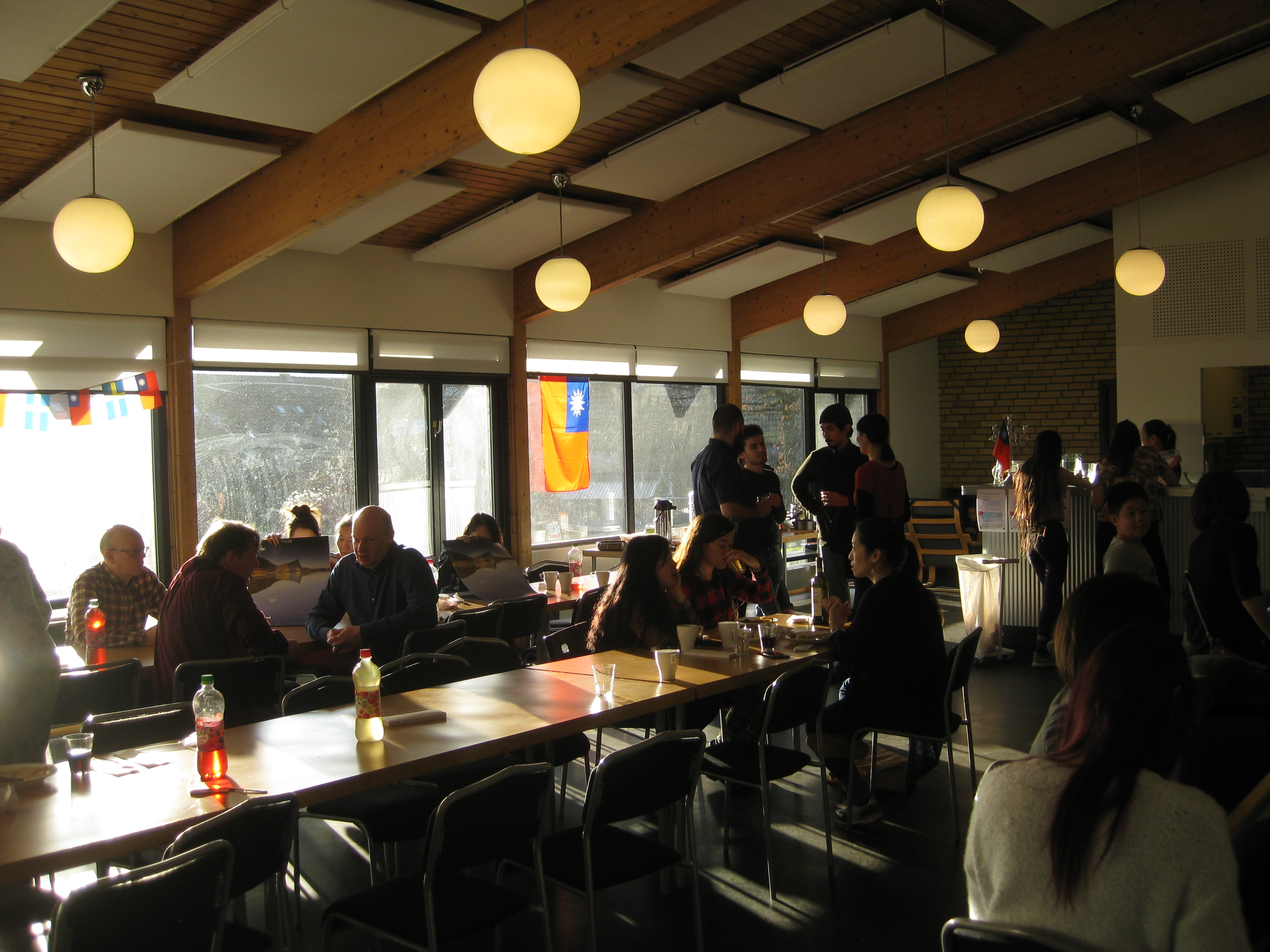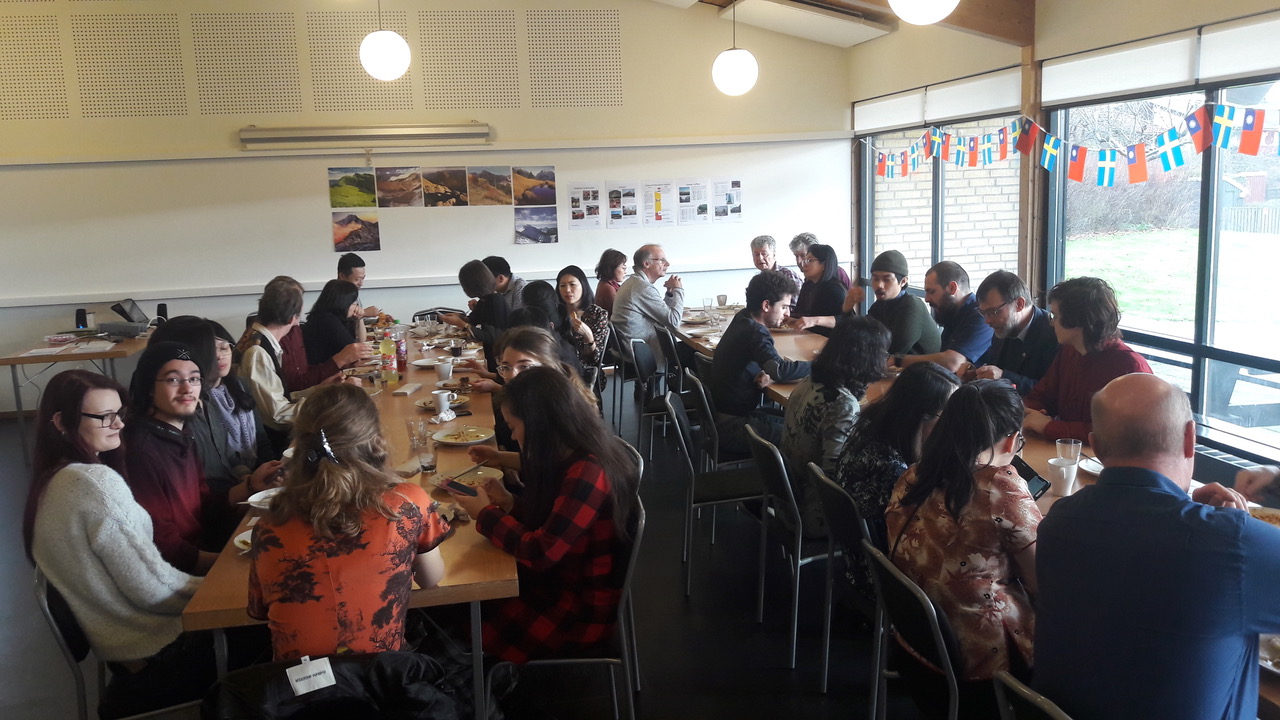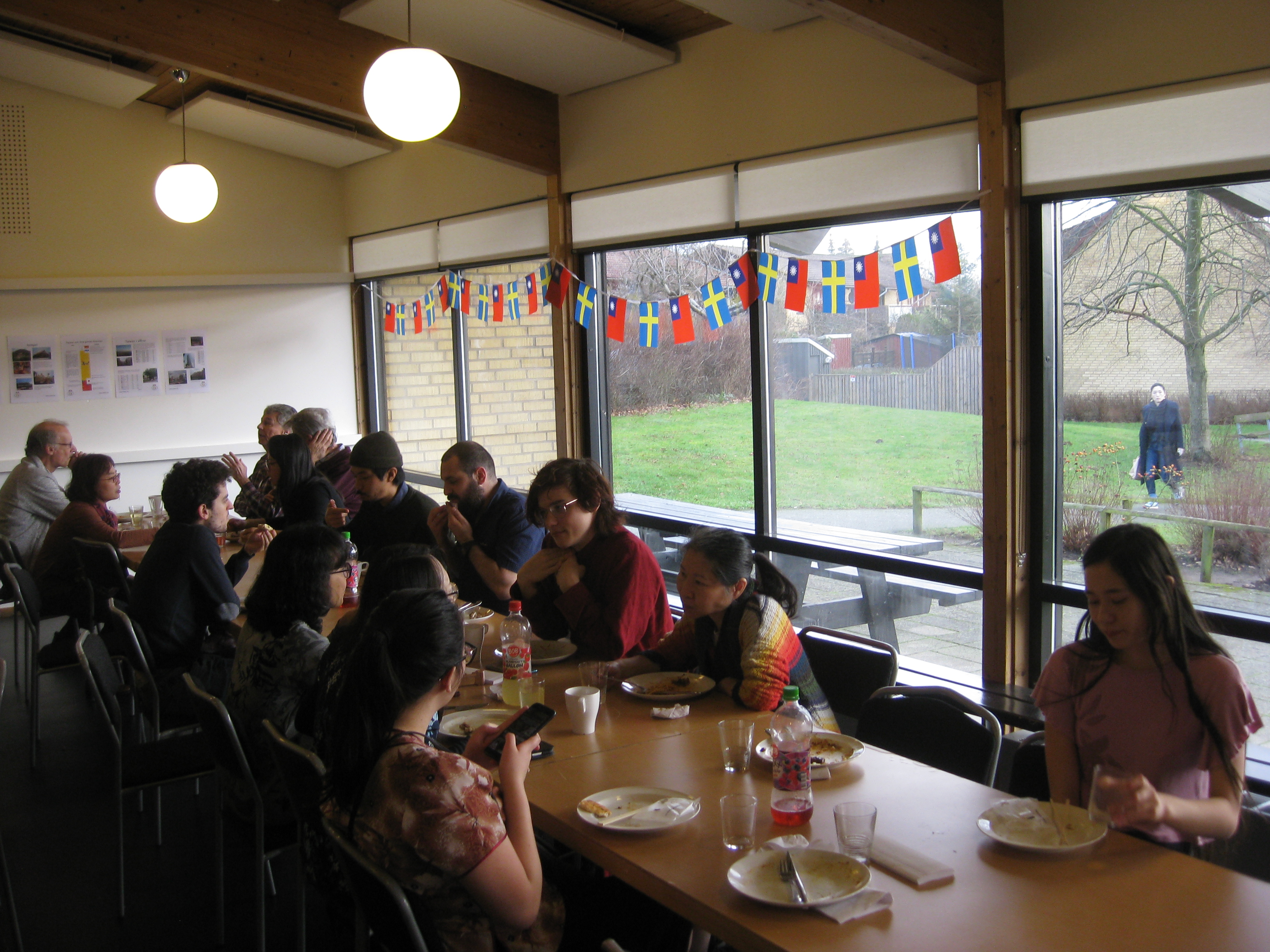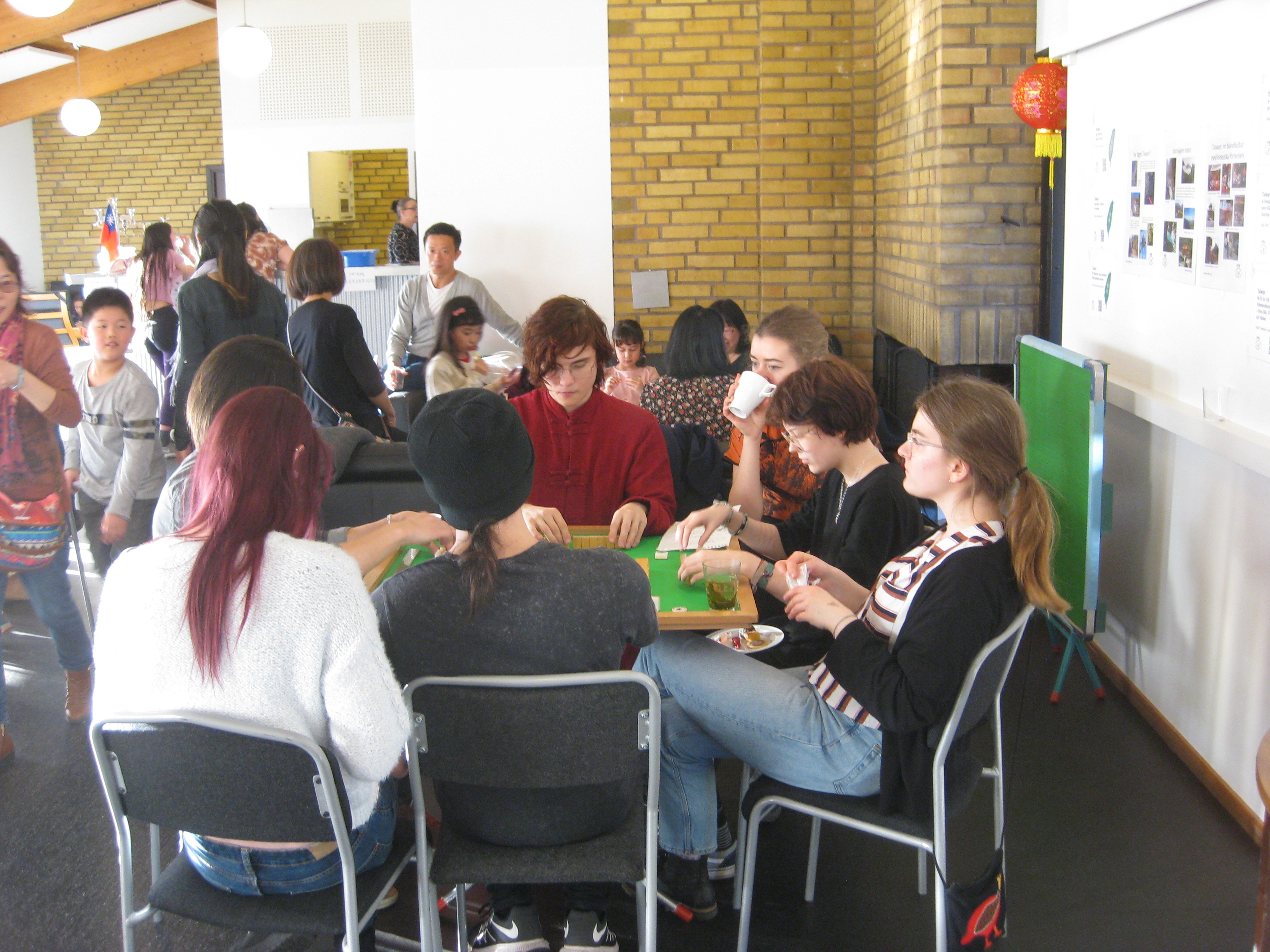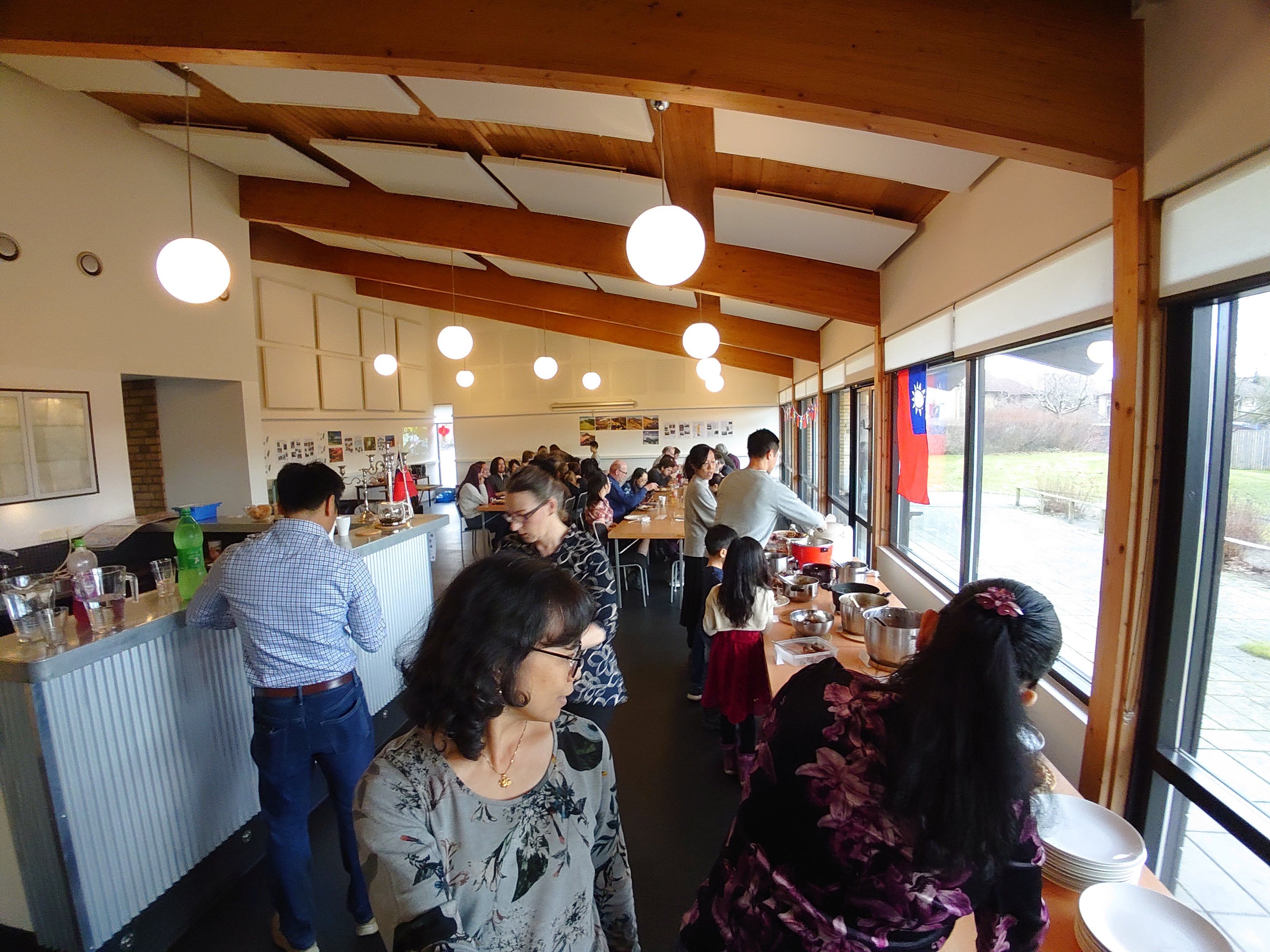 Our annual meeting and culture party was held on Oct. 6th in Folkets Hus in Höör. From 12 to 4 pm, everybody was invited to enjoy a plate of Taiwanese food while discussing upcoming plans and projects for our association.


Lund's Culture Night Sept 21st was a success! During our 6 hours on Mårtenstorget, both old and new friends came to chat and share their personal anecdotes and stories from Taiwan. 2019 marked the sixth year the association has partook in the Culture night!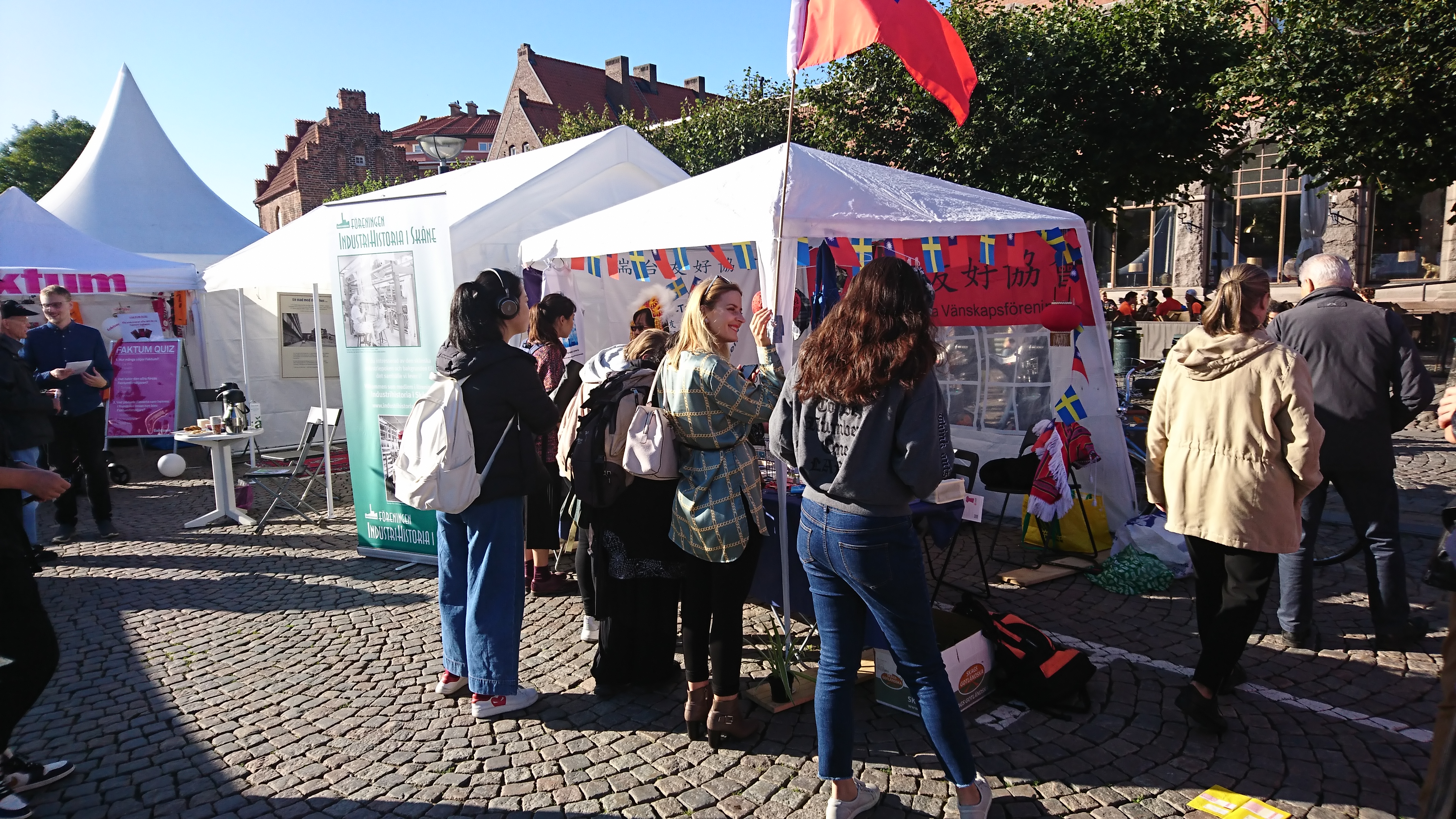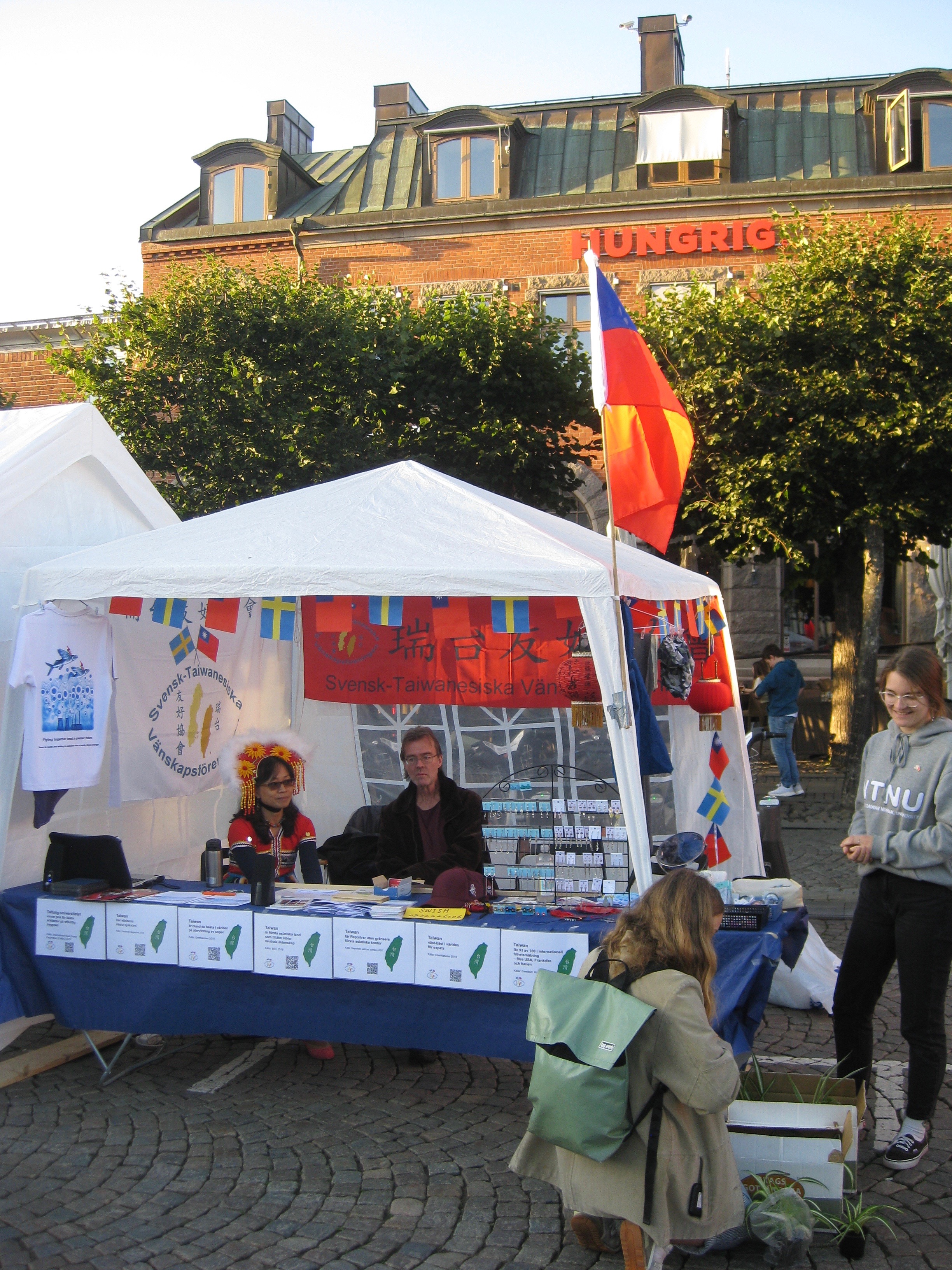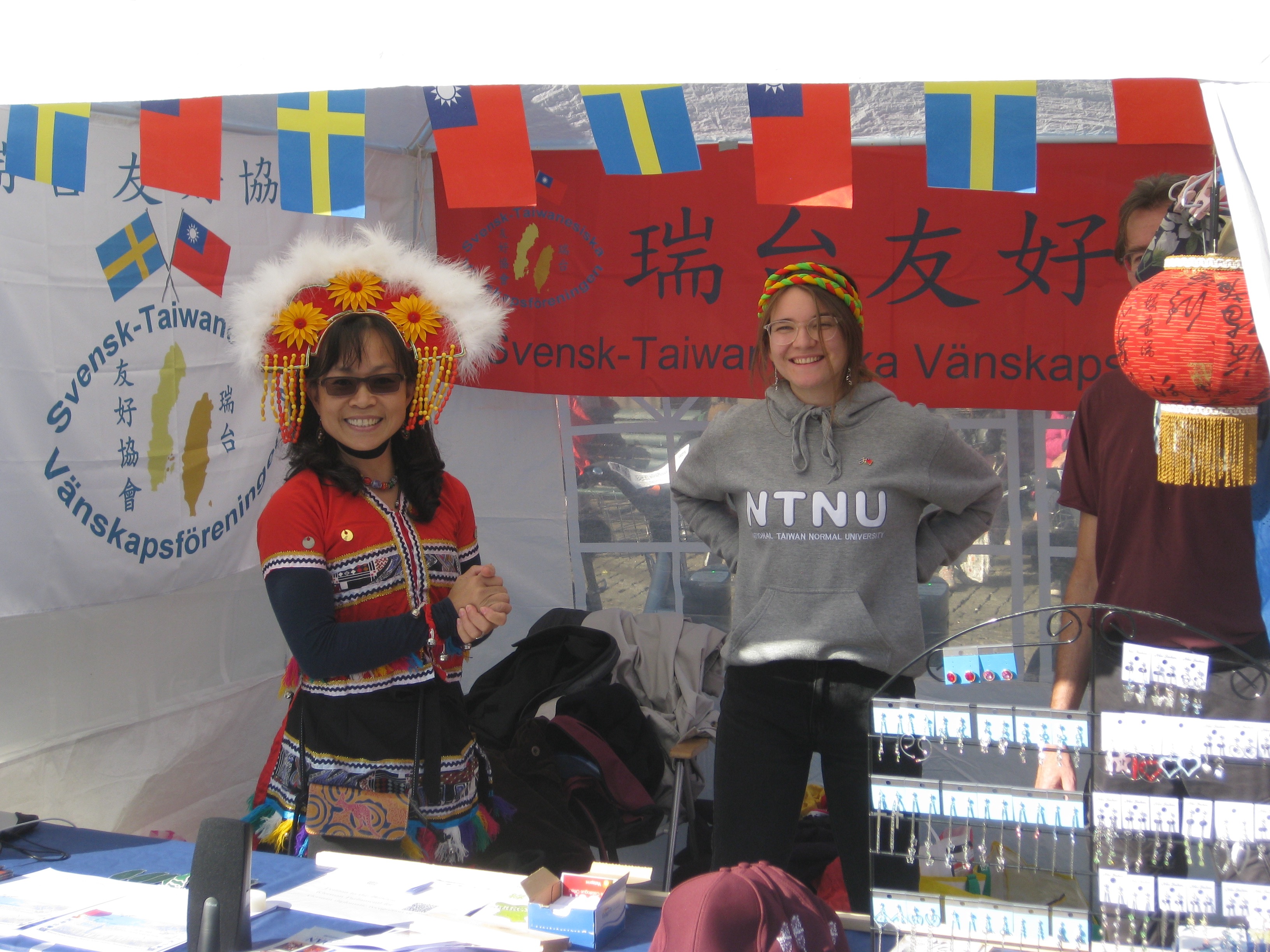 We celebrate the Lunar new year with SweTai Saturday February 2 at Wok House restaurant in Hässleholm. We met for lunch (buffet), there were lottery games and candy for the kids and Mr. Paul Huang from Taipei Mission in Sweden joined our gathering.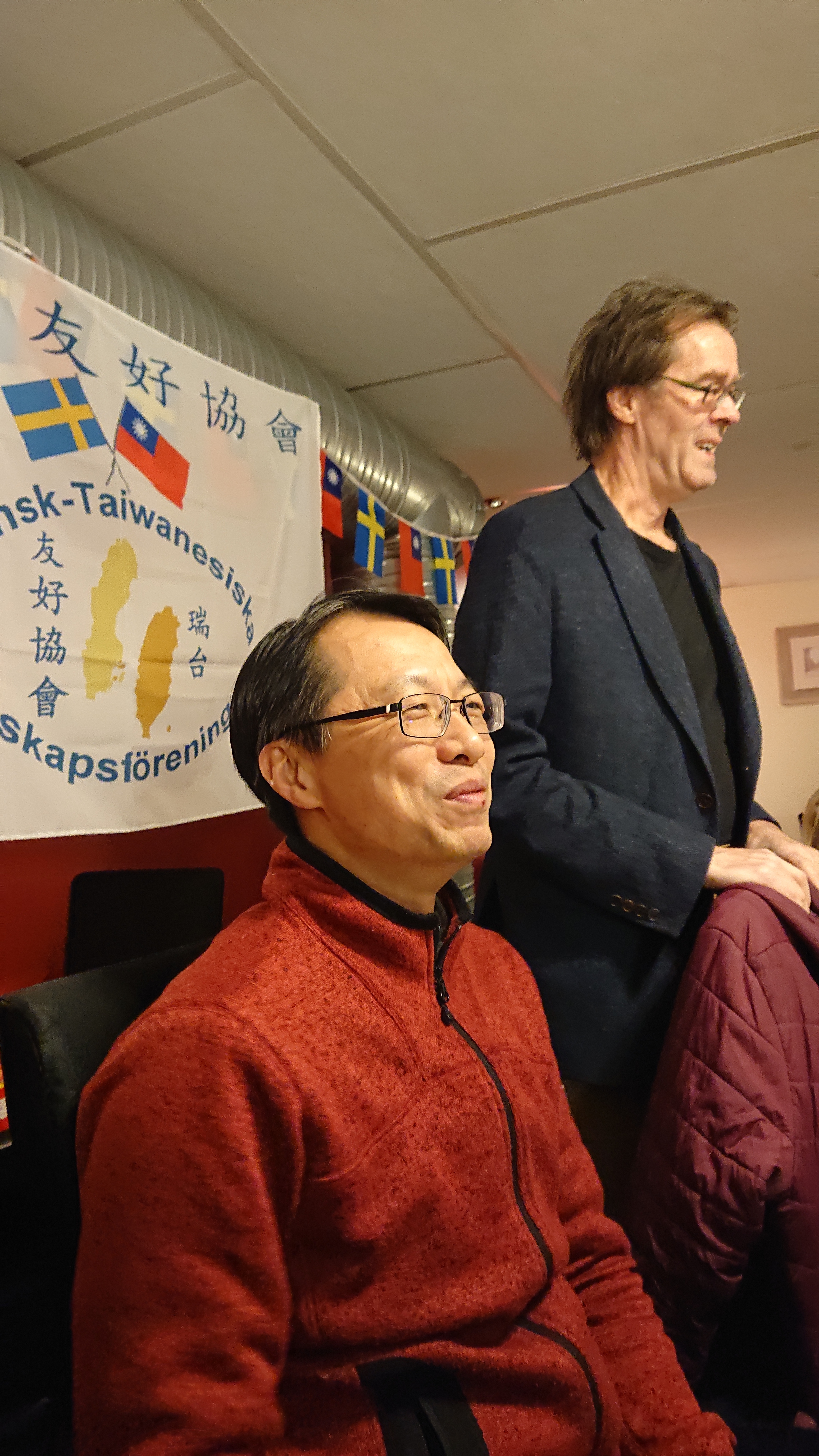 The annual meeting and the culture party was held in Folkets hus in Höör this year, September 29th, between 1 pm and 5 pm. Both old and new members showed up to the meeting or simply to taste some of the delicious food and chat with newly made friends. The afternoon turned out excellent and was appreciated by many!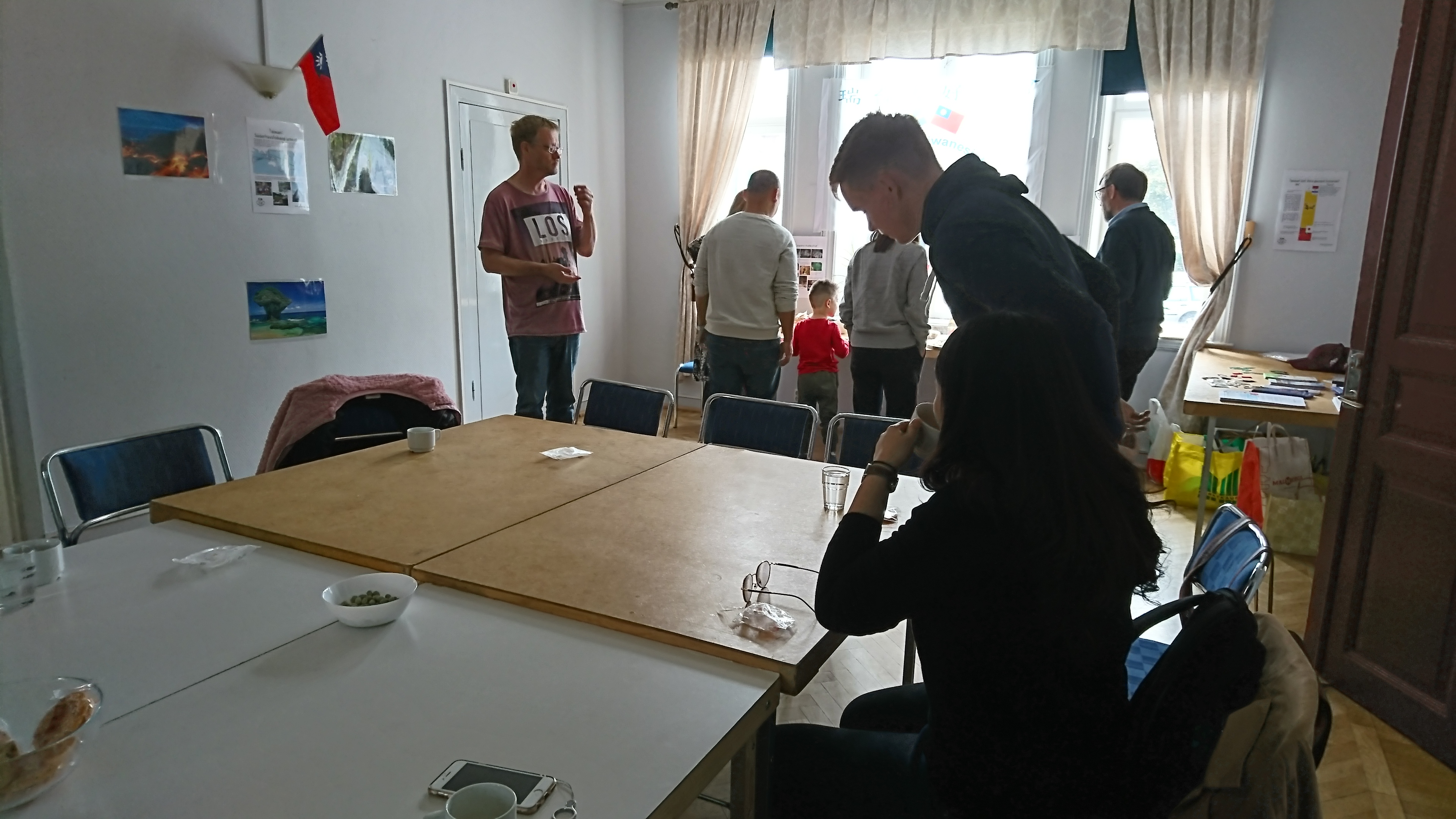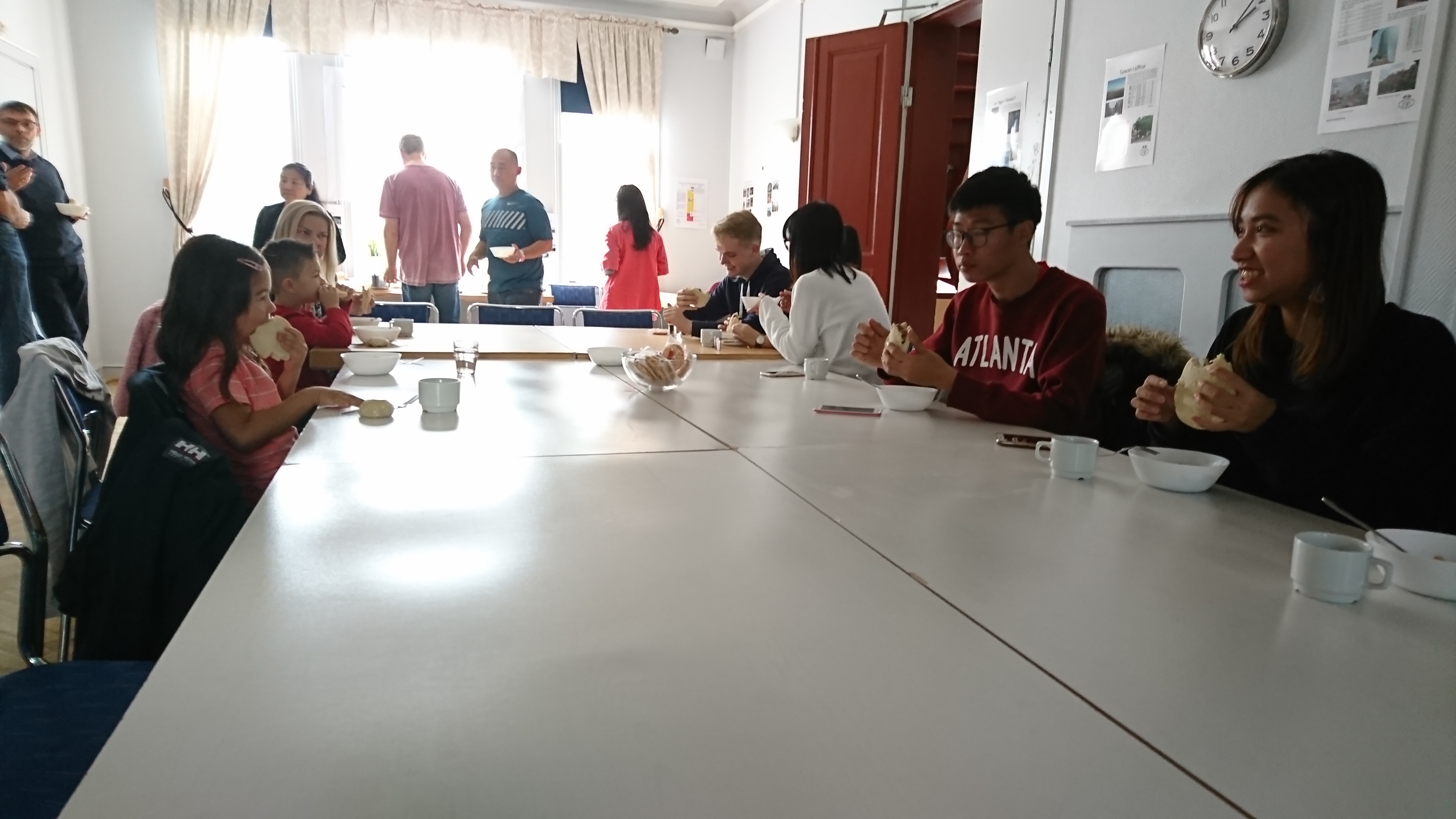 The Swedish Taiwanese Friendship Association did as usual attend Lund Culture Night, September 15th. This year marked our fifth time being a part of the Culture Night!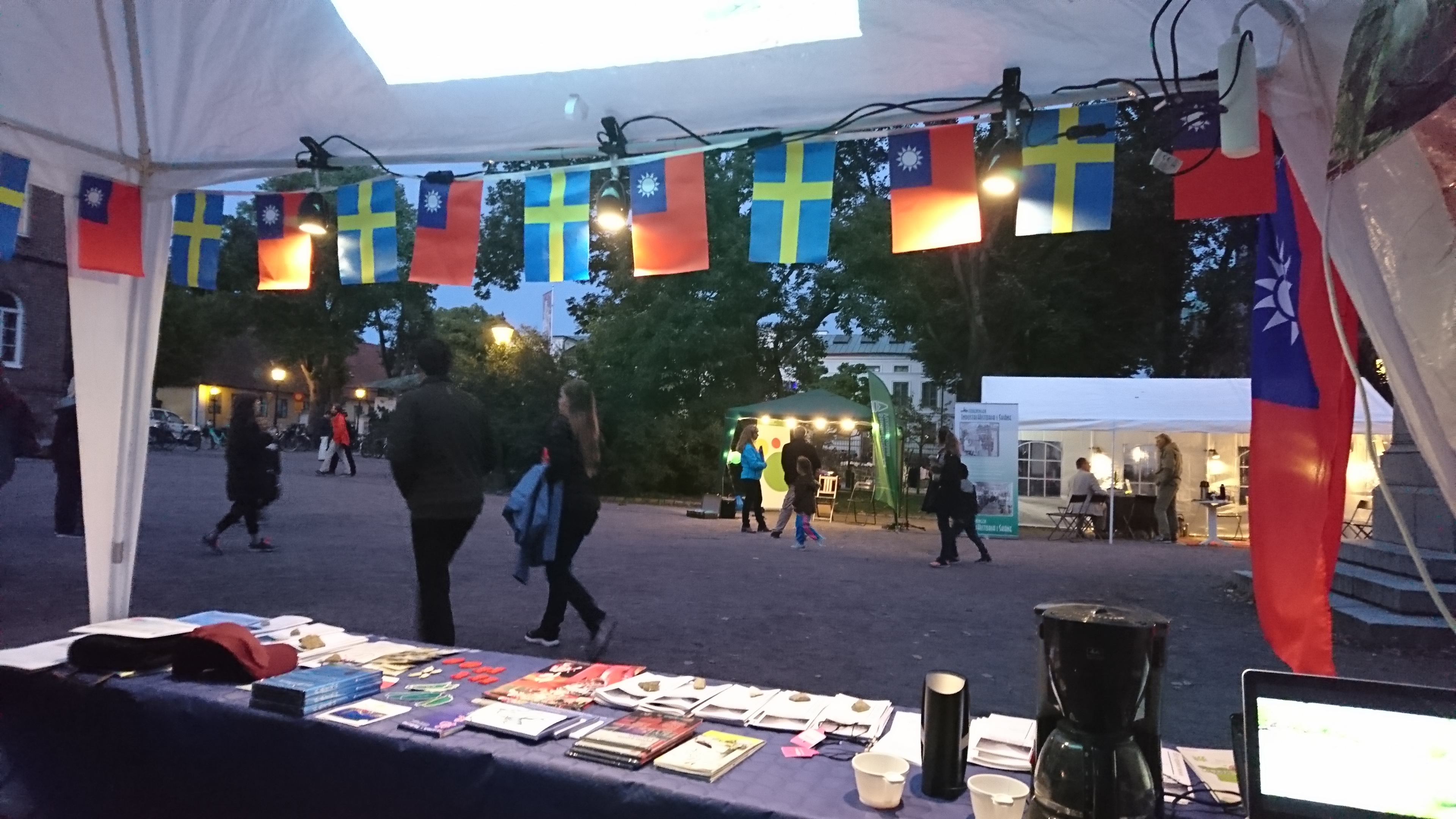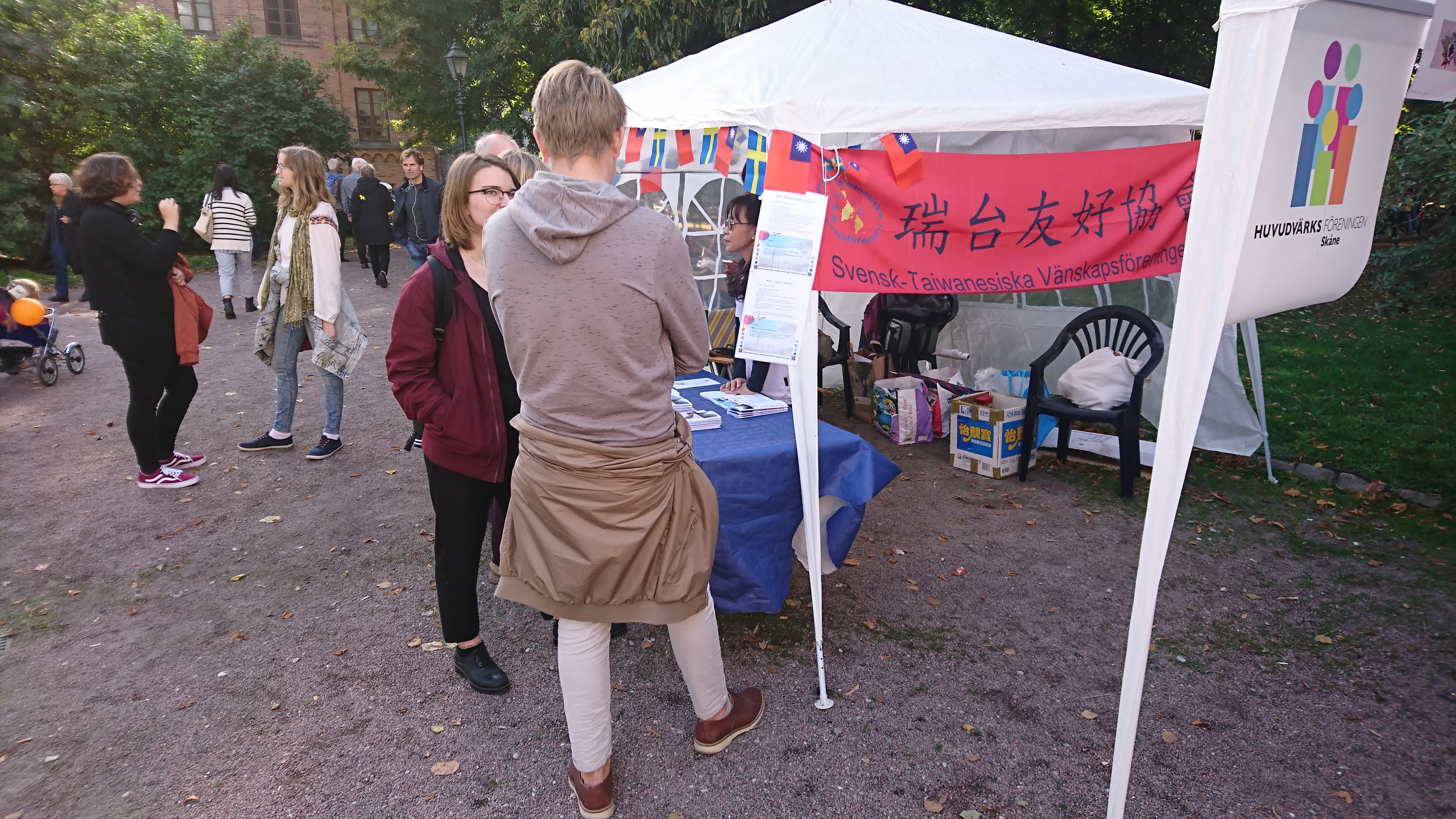 Petitions
After Swedish authorities replaced the official name of Taiwan to "Taiwan, Province of China", our association voiced our dissatisfaction to media, politicians and relevant authorities. The association also started an online petition on March 8, which was signed by more than 15 000 people from 40 different countries. The petition
Annual meeting 2018
The annual meeting of our association was held in the community center in Östra Torn in Lund on Saturday the 10th of February 2018.
During the meeting the future structure of the organisation was discussed and we decided on a simpler organisational structure. There were also some changes on the board. In the future Lund Culture Night will be the biggest event of our association. There was a buffet with many Taiwanese dishes. Both new and old friends attended the event.
SweTai's mid-autumn party of 2017, held in Lund on Saturday, September 23, turned out to be the most well-attended arrangement so far in the history of our association. Some 60 people filled the venue at Spexarevägen.
Among the guests were a considerable number of young Taiwanese exchange students, but also new Swedish friends as well as a cadre of SweTai veterans. Many had brought food which was consumed happily.
A mahjiang table attracted much interest too, and some of us took the opportunity to sing karaoke and perform live music.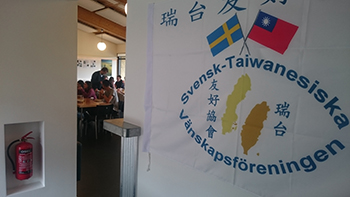 SweTai participated, for the fourth consecutive year, at Lund culture night, this year held on Saturday September 16. This year our stand, and those of other cultural organizations, had been moved from Lundagård park to Mårtenstorget square, in the very heart of central Lund. This turned out to be just as good as our previous location. In spite of rainy and bad weather during the entire week leading up to the Culture night, the sun came out just as we set up our camp, and we enjoyed yet another pleasant afternoon among the visitors to the Culture night. Like past years, many people were curious of our association. This year our presence attracted a great number of Taiwanese exchange students, but also Swedes and people from other countries. We had many interesting and fruitful conversations with our guests. We also handed out invitations to the mid-autumn party we were to stage the week after, and many people expressed their will to attend. (As for the party, please check separate post!) Our annual meeting 2017 was held in the community center at Spexarevägen in Lund, on Saturday, January 14. We could observe that the highlight of the past year was Lund Culture night, where our tent attracted many visitors. That activity, along with our presence on the Internet, made it possible for a number of people to find us and contact us over various matters. It was decided at the meeting to participate during Lund Culture night this year as well. We will also arrange a party in connection with the Culture night, where we first and foremost will get together and have fun. Furthermore, it is our ambition to complete the mahjiang instruction movie that is in the making. What other activities will be arranged during 2017 will be decided later by the board. SweTai participated, for the third year, at Lund culture night, on Saturday September 17. The combination Lund culture night and SweTai seems to be a surety for good weather! There was a brisk wind blowing as we set up our tent, but it gradually died down and we had a wonderful late Summer's night. Many people showed an interest in us and our association, just like previous years. We had visitors from Sweden and the Nordic countries, from the Mediterranean area and from East Asia - including Taiwan. We had people coming who were very happy to find out that SweTai exists, and even asked how they could help. This, of course, is sweet music to our ears!
Here
you can see pictures from the event! Our annual meeting 2016 was held in the community center at Spexarevägen in Lund, on Saturday February 13. Looking back on the previous year, we could discern both good and bad things. SweTai's aim, to inform and increase the awareness and curiosity about Taiwan among Swedish people, has without doubt been successful. Not only did we once again get a lot of attention at the Culture Night in September, many people found their way to our web site and got in touch with us on various matters. It feels good! On the negative side there is the economic situation - the experiment with a SEK zero (0) membership fee didn't turn out well - as well as the fact that our active members are too few to enable us to further develop our operations. For the new year, our ambition is to increase our presence at cultural events in southern Sweden. We have also fixed a date for a Spring event when we plan to shoot an instruction movie in the art of playing mahjiang. That will occur on May 14. We hope to see a wider engagement and financial contributions to be able to carry out our program. For the second time, SweTai took part in Lund culture night, this year taking place on Saturday, September 19. The weather gods continue to be benign, just like last year it was a lovely Autumn day. Our tent was well located in Lundagård park, somewhat further from the open air dance floor than last year, but right in the midst of things. And just like last year, we had many visitors who watched our posters, grabbed our folders - this year also in English! - asked questions and made purchases among our small selection of things for sale. The Spring event of 2015 took place on the Norwegian national day, Sunday May 17, in the locale at Östra Torn, Lund. In a relaxive atmosphere SweTai members got together, ate potluck dishes, listened to Taiwanese music and just enjoyed each other's company. One feature during this afternoon was paper folding (origami), in which children and adults alike took part with great enthusiasm.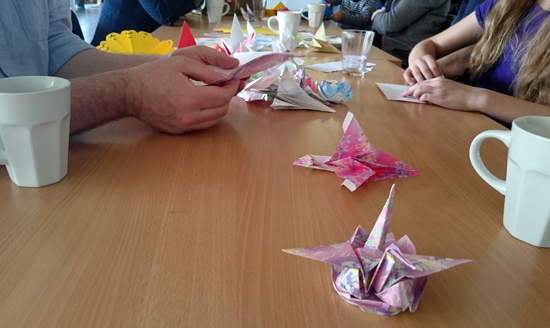 The annual meeting of SweTai 2015 took place in our customary locale at Spexarevägen, Lund on the first Saturday of March. During our negotiations, where we got one new board member as well as saw the comeback of an old one, we talked about how to develop and expand our activities. Thus, we agreed to build on the form of outgoing activities represented by the Culture Night of Lund. During the coming months, we will try to find other geographical areas where we can carry out a similar event. We also decided that the membership fee for this year, 2015, will be SEK 0 (zero). This is a trial and will be evaluated later. We believe that our necessary funds can come from other sources which, so far, our previous activities have proved to be true. The annual meeting concluded in a laid-back social gathering, to which, as usual, the public had access. The National Day of Taiwan, Double-Ten, is on the 10th of October. To celebrate this, the Swedish-Taiwanese Friendship Association, based in southern Sweden, and the Sweden Taiwan Society, based in Gothenburg, arranged a potluck party on the following Saturday, the 11th of October. This was the first joint activity between our sister associations, and we met halfway, in the home of one of our member families, in the forests of Halland. New friendships were created, and old ones renewed, while we enjoyed Taiwanese and Swedish delicacies, as well as a birthday cake specially made for Taiwan. Since it was a sunny and mild afternoon, some of us took the opportunity to go out into the woods looking for mushrooms, while others started singing karaoke and playing mah-jong. Instead of fireworks, it was the sound of Taiwan pop and the mah-jong table that was heard over the lake late into the night. It was a real success, and we look forward to doing it again in the future!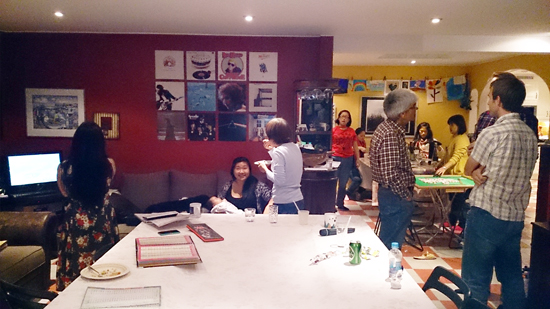 On Saturday September 20, 2014, SweTai took another step in the development of the association. For the first time we participated in a major, public event, namely the Lund Culture Night where we had a tent. It was a paramount success! Our tent was strategically well placed in the middle of Lundagård Park, right where lots of people passed by. Many of them stopped and looked at our posters and pamphlets, chose and purchased among the selection of tiny ornaments on sale. And, not least, chatted with us. There were people who planned to go to Taiwan looking for information; people who had already been there and wanted to tell us about their (mostly positive) experience; there were people who were just curious about SweTai and what we're doing. Weather-wise it was also perfect. An afternoon with sunshine and 20 degrees turned into a mild Indian summer's night - less than 36 hours later, damp fall hit us.
Here
you can see more pictures from the event!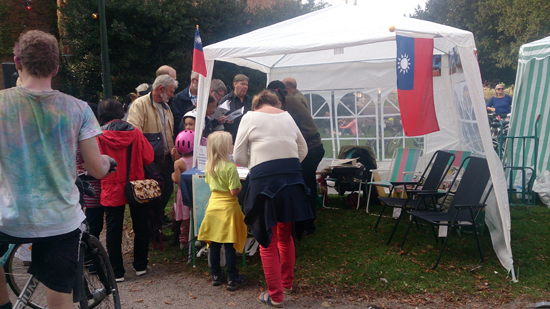 On the second Sunday in May 2014, "Swedish-Taiwanese" got together at Östra Torn in Lund where we learned how to make zongzi as well as Taiwanese sauerkraut. Zongzi is sticky rice mixed with various stuff - such as meat, mushroom or nuts - wrapped up in leaves, and is eaten particularly in connection with the dragon boat festival. Since this ancient holiday is celebrated on the fifth day of the fifth month of the moon calendar (June 2, this year), we thought it appropriate to cook and eat it at this event. Under the guidance of Shufen we also manufactured Taiwanese sauerkraut, which is related to, and just as spicy as, Korean kimchi. We had a pleasant afternoon and a tasty meal.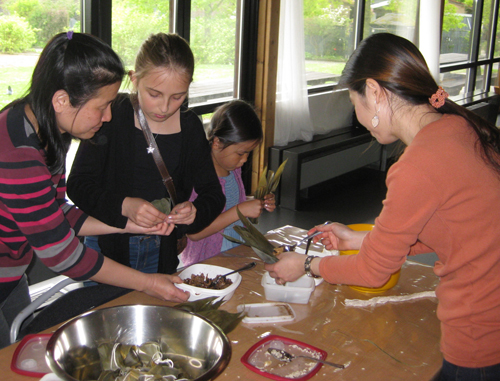 In connection with our annual meeting, on February 8 2014, SweTai arranged an open activity with karaoke and dutch treat. Inside the music machine there were songs in Mandarin och Taiwanese, as well as English. Some 40 people had made their way to the location in Östra Torn, Lund for a pleasant afternoon.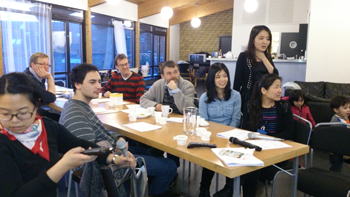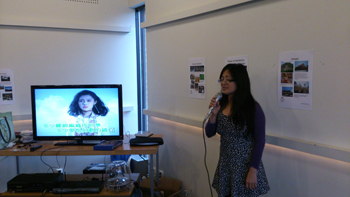 SweTai's autumn event 2013 centered around school and learning. The event coincided with Teachers' Day, which is celebrated in Taiwan on September 28. On that occasion the heritage of the great philosopher Konfucius, known as "the great teacher", is also highlighted. Our organisation offered a varied program where presentations of school in Taiwan - for a native speaker as well as a foreign student - were mixed with practical exercises in calligraphy and paper cutting. As usually, tea and snacks were served. We were happy to see a number of new faces in the location at Östra Torn, Lund on this beautiful late summer day.
On the last Saturday in April, we organized a family gathering at Hässleholmsgården in Hässleholm. Some 30 people had found their way there - old members as well as new friends. Alicia Engblom Wu was in charge of the "children's games" part. Through slide shows and movies she introduced shuttlecock kicking as well as diabolo. Then, everybody got a chance to practice, and it turned out to be just as fun for adults as for kids. Jolene and Angela guided us through a couple of Chinese and Taiwanese nursery rhymes, and those inclined were able to sit outside in the lovely Spring weather, playing mahjong. (No playing for money, though!)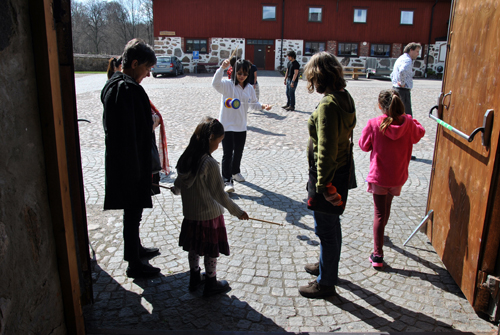 More pictures from the event
here!
Our annual meeting in early March 2013 was combined with an open activity called Dumpling Day. Some 30 people turned up. Under Shuchien's guidance we manufactured dumplings and enjoyed them with all due accompaniments such as soy sauce, sesame oil, vinegar and garlic.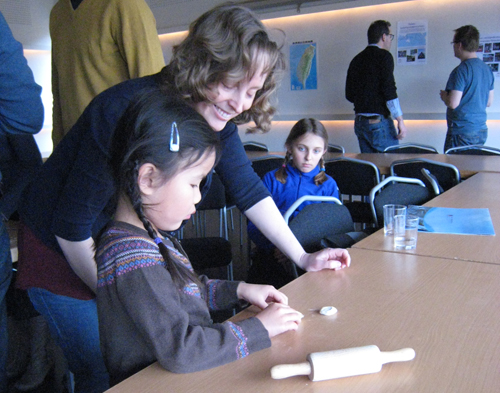 More pictures from the event
here!
And
here
is Shu-chien's dumpling recipe. The last Saturday of September 2012, Swedish Taiwanese Friendship Association celebrated the Moon Festival, making it the first public event of the association. Some 40 people turned up at the party in Lund, many of them new acquaintances. We told the story behind the Moon Festival, showed pictures and listened to music from Taiwan. We also served tea and snacks - included, naturally, moon cakes. Susan from ƒlmhult demonstrated how to write calligrahpy and we received some new members.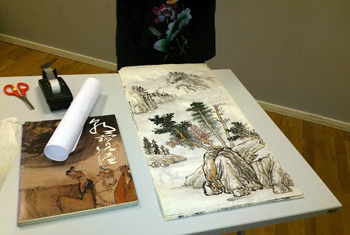 After being formally conceived by the intermin board at a meeting in Lund in November 2011, the Swedish Taiwanese Friendship Association really took off at our first annual meeting, held in Vinslöv on February 4, 2012. Below are some photos from that occasion.